Peter Taylor – Managing Director
Peter started his career as an Apprentice Boiler-Maker in Wodonga (VIC), before gaining a Leading-Hand position in Bathurst, then working overseas in New Zealand and the UK, upon returning to Australia taking on Site then Project Supervision roles, before completing a Diploma & Advanced Diploma of Engineering Technology, then moving to Nestle Wahgunyah for 11-years as a Contract Project Manager (RMR Professional) and the last 5-years have been spent at the helm of RMR Engineering. Peter has over 30-years Industry, Business, Project Engineering and Management experience.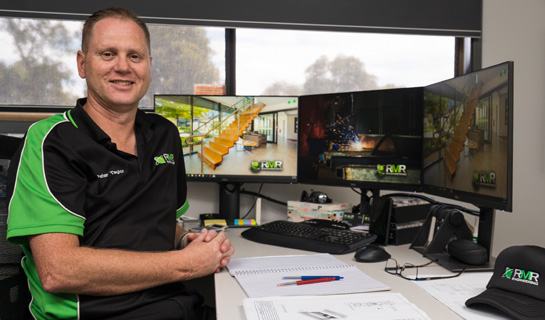 Christine Taylor – Finance Manager / Shareholder
Christine is also a secondary school teacher with a Bachelor of Applied Science & Human Movement, a Graduate Diploma of Secondary Education with over 20-years of Teaching and over 15-years of Business Experience and has been involved with RMR Engineering and the RMR Group of companies for over 15-years.
Glenn Baker – Operations Manager
Glenn has extensive experience in sales, marketing, business, project engineering and management. He has Masters degree and diploma qualifications in supervision, management, business, OHSE and many others. Glenn joined the RMR Engineering Team in early 2018.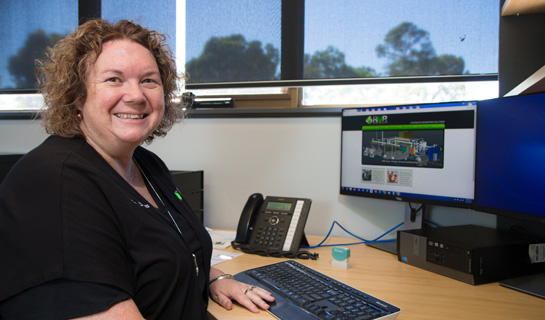 Carol Davies – Office Manager
Carol has over 30 years of book keeping, accounting, administration and industry experience within the banking and engineering sectors and has been working at RMR Engineering since 1998.
Geoff Mansell – Senior Estimator / Contracts Manager
Geoff has over 40 years industry, sales, marketing, estimating, project engineering and management experience and joined the RMR Engineering team in 2016.
Daniel Stewart – Mechanical Engineer / Continuous Improvements Manager
Daniel is a qualified mechanical engineer with experience in the following drafting packages; AutoCAD (2D), Inventor (3D) and SolidWorks (3D). Daniel also has over 20-years of Industry, Project Engineering & Management experience and has been working at RMR Professional / RMR Engineering since 2012.
Craig Ackerly – Projects Supervisor
Craig has a strong trade background as a fitter/machinist with over 20 years industry experience. He has been with RMR Engineering since 2000, fulfilling leadership roles including estimating and project management.
Nick Bennetts – Site Supervisor
Nick has a strong trade background as a fabricator with over 13 years industry experience progressing to Site Supervisor. He joined the RMR Engineering team in 2004.
Hayley France – Administration Assistant
Hayley has almost 5 years of administration and accounting experience in the Medical and Engineering sectors. Hayley has completed Certificate III & IV in Administration and various other training and joined the RMR Engineering team in 2016.
Gavin Singer – Workshop Leading Hand
Gavin has over 25 years industry and project engineering experience and has completed various internal and external training. Gavin joined the RMR Engineering team in 2006.
Glenn Carolane – Site Leading Hand
Glenn started his career as an apprentice fabricator at RMR Engineering in 2006 and has worked his way the ranks to a Site Leading Hand. He has over 10 years industry and project engineering experience.
RMR Engineering – Trades-People & Apprentices
Also employs a number of other highly skilled and engaged staff members and sub-contractors from; boiler-makers, fabricators, sheet-metal workers, fitter/machinists, fitter/welders and welders (with up to 30 years individual experience) to six apprentices at various stages of their apprenticeships.