RMR Balustrade Installation in Albury, Wodonga
RMR Engineering has been involved in the Design, Manufacture and Installation of many different styles of stainless steel handrails and balustrades in almost any metallic materials (i.e. Stainless Steel, Carbon (Mild) Steel, Powder-Coated, Dura-Gal, Galvanised, Aluminium and even some sections in Brass / Copper etc…).
We have installed a wide range of handrails and balustrade installation in Albury, Wodonga – for both indoor and outdoor settings – to provide a safe, secure barrier for foot traffic and enhance the visual appeal of any work or living space.
If you are looking for bespoke, beautiful and sturdy stainless steel handrails and balustrades in Albury Wodonga created and managed by one of the leading stainless steel handrails and balustrades specialists, you are right where you need to be.
 At RMR Engineering, we design, manufacture and install high grade, strong, sturdy yet beautifully designed stainless handrails and balustrades for commercial and residential projects of all sizes and designs. We use the best grade stainless steel raw material and state of the art modern technology to bring your ideas to life, and deliver the entire project as expected, on time.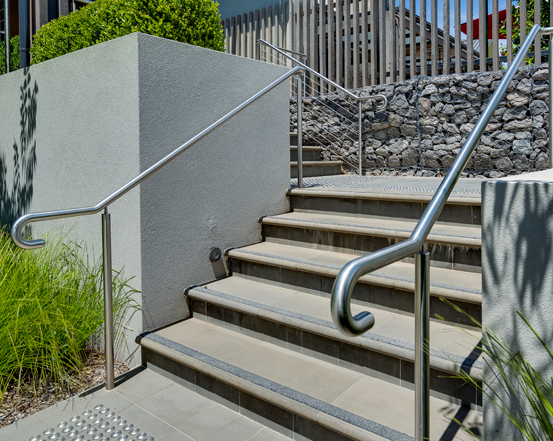 Our engineers at RMR Engineering also undertake projects regarding balustrade installation in and around the Albury Wodonga region. We are the leading manufacturers and suppliers of stainless steel balustrades, such as stainless steel modular balustrades, S.S. balustrades and stainless steel balustrade accessories, available for different applications across a range of industries.