RMR Structural Steel & Site Installation in Albury, Wodonga
Our preference is to be involved in the structural steel installation of the item and products that we manufacture and those site installations in Albury, Wodonga have the highest levels of organisation, communication and planning completed well in advance of the commencement dates.
These services include, but are not limited to the following;
OHSE planning and documentation.
Resource allocation.
Resource management.
Detailed plan of action.
Microsoft Projects timeline generation.
Site and Machinery Installations.
Labour Hire.
And whatever is necessary.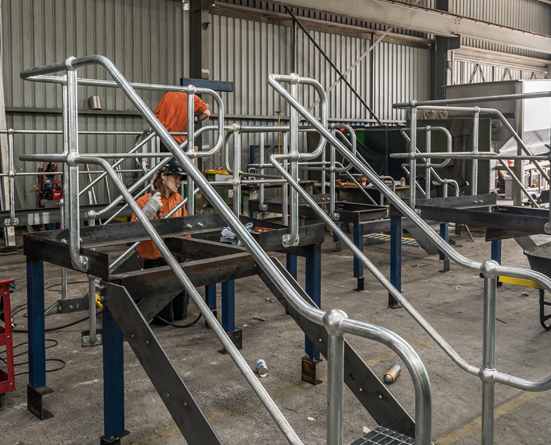 RMR Site Installation
RMR Engineering can meet your site installation requirements, we never miss a target.  We have experienced site personnel for various types of site works.
We can assist you with erecting structural steel, mechanical installation, on-site modifications & equipment relocations, shutdowns, and maintenance works (both preventative & breakdowns).
We are equipped to install to your specifications on any sized industrial, commercial, or residential project.